HOME | ORDER | PAYMENT | OUR POLICY | LINKS
Comics
Welcome to the Comics list. If you are looking for particular comics not listed please e-mail me at kim@firstpagebooks.com as I have others in stock and do receive new ones in.
Please quote stock reference number (s) when ordering.
Please refer to the HOME page for contact details.
DANDY - 1973-75
There are thirty eight ( 38 ) issues of this classic comic. Becoming increasingly rare from this period, these are normally £3 each on the open market, but mine are only £2 each or £55 the lot plus p & p.
These are apart from usual browning etc all complete with no writing on covers and is a highly collectable investment and more important great fun !.
TIGER - 1973 -76
Various issues from Dec 1973 to March 20th 1976 ( 14 ) issues of Tiger and Scorcher. Appear to have no writing on front and complete. These are £1.25 each or £10 the lot, plus p & p

TV21 & Joe 90
The TV21 & Joe 90 issues are normally priced at £15, but mine are only £8 each. All sold now except :-
...

Issue no. 8 , Nov 15th 1969 surname on cover otherwise no inscriptions, very good for age, features all the favourites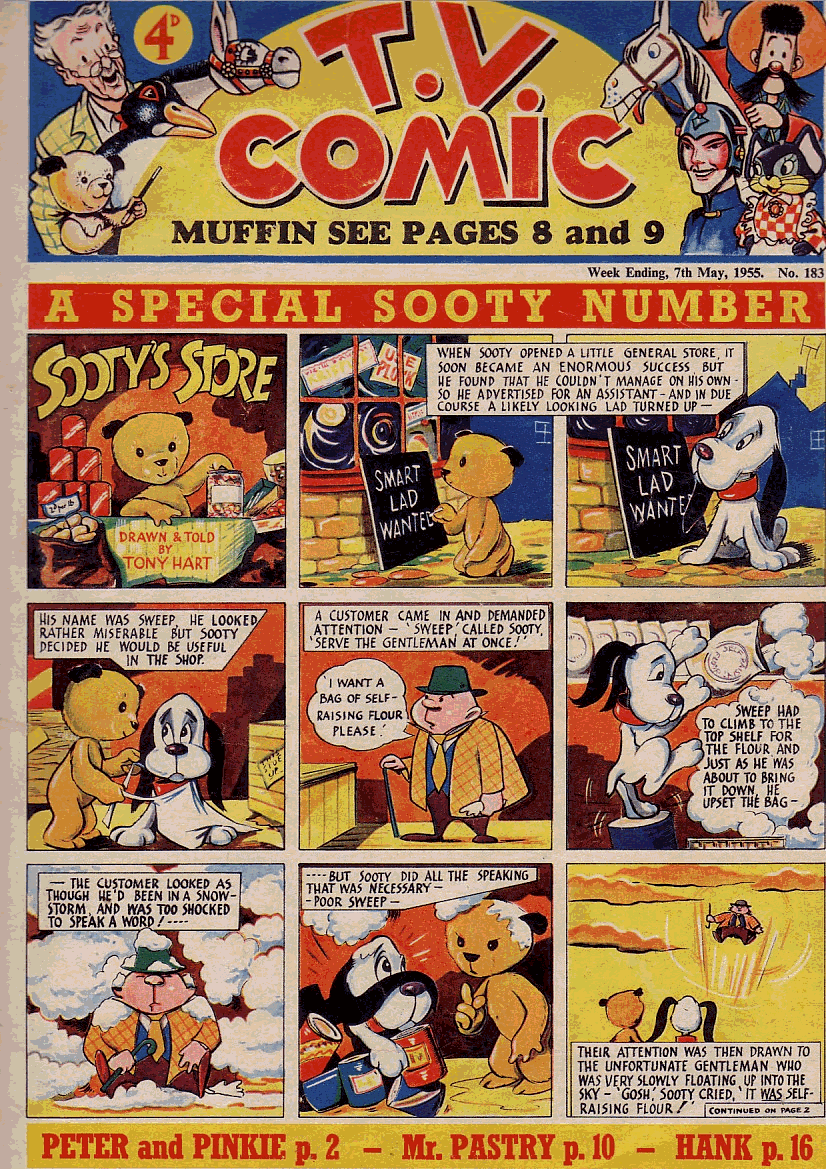 TV Comic - 7th May 1955 features Sooty, Felix and Roy Rogers. Contents loose pages, but in very good condition for age with no inscriptions and competitions etc not done. Only £3
Back to Top
n of the human cannonball will in fact fire an atomic shell into the heart of London...